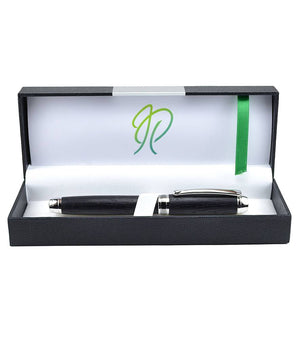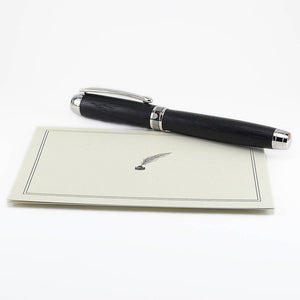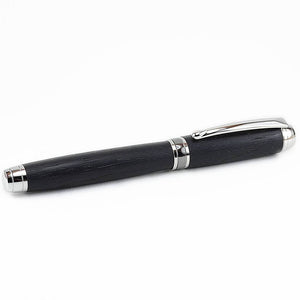 Wonderful craftsmanship
Purchased the woodland fountain pen in Irish Bog Oak as a gift. I had a question about the pen before purchase and Richard was responsive and very helpful. The pen itself was and the recipient was thrilled to receive such a wonderful hand crafted pen. The uniqueness of each pen makes them a very special gift for those who enjoy writing. Customer service is excellent, which can be rare in online shopping. I would not hesitate to purchase again.
Thank you, Alma, for your review; we are delighted that you and the recipient were happy with the pen and Oak box. If we can assist in the future, please contact us anytime. Richard
A Perfect Gift
Treated myself to the Irish Bog Oak fountain pen recently. Apart from the honest and friendly customer care and the three generations of talent that contributed to make it very special, I can honestly say this pen is more than just a wonderful writing instrument, which it undoubtedly is, it's a piece of joy and beauty that reflects in spades the passion it's creator has for his craft. I highly recommend it as a gift to oneself, a loved one or a colleague, as even those, like myself, who don't have much need for 'nice things' will treasure it.
John Mulhern
CEO Kerry Airport
Hi John, thank you for your feedback, we are delighted you are happy with your pen. We hope it will bring a touch of excitement to your daily writing tasks. Your words are real encouragement to Catherine and me to keep improving what we do. Richard