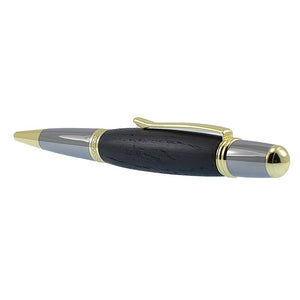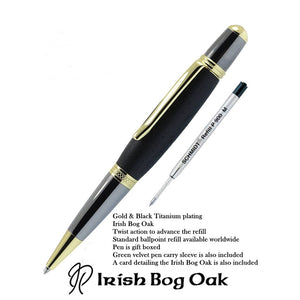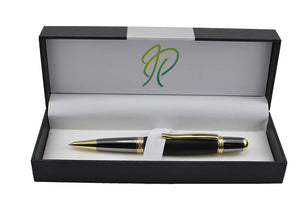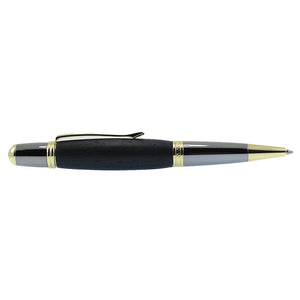 Awesome
This is one of the best pen I've ever owned.
The size and shape is similar to Faber Castell E-motion, but this one is noticeably heavier and rugged.There aren't any sigle part made of plastic.
The black titanium grip feels comfortable, and is of slightly darker color compared to chrome-plated trims.I love the matte finish of its bog oak body, which feels more natural and authentic than plastic-coated ones.

Thanks Richard.
Hi Yuta, thank you for the feedback, it's a long way from the bog lands of Ireland to Japan but the bog oak pen got to you and we wish you many years of creative writing with it. Richard
he was blown away by its age
The Bog Oak looks great, the wood felt cool and so smooth, hard to believe how old it is, my nephew just loved it, cool as they say!. Thank you, Catherine and Richard, for the help in picking this gift, as they say, I will be back!
Hi Anne, delighted your gift hit the spot, the bog oak is special and I know how important that was to you. You are welcome anytime, Catherine.