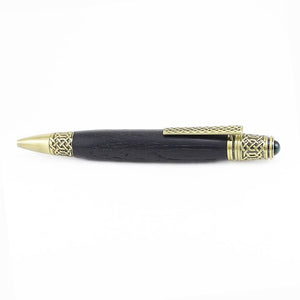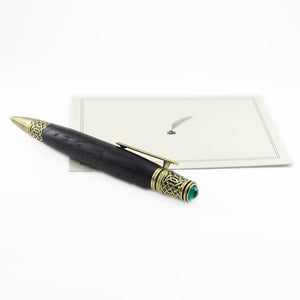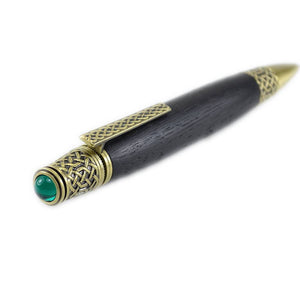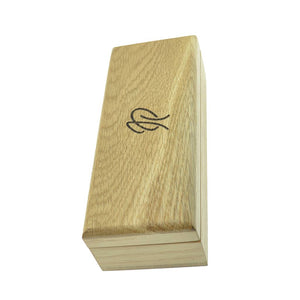 50th Birthday Present
I brought this pen for a close family member for her 50th Birthday.
She teaches at secondary school level, so uses pen regularly.
She contacted me and told me it was "beautiful, very special" and that it was so smooth to touch. Also that it was a lovely writer.
10 out of 10 for choice and
10 out of 10 for craftsmanship.
When I discussed the present with Richard he was extremely professional, helpful and friendly.
Hi Kathy, thank you for the time to leave a review, we are delighted that you are happy with the gift you gave, I am sure your thoughtfulness will be remembered every time it is used. If we can help in the future please contact us at anytime. Richard
A great gift
Excellent service and a great product Richard is very good to deal with very happy customer
Thank you Glyn, delighted you are happy with your gift choice, great praise indeed from someone who loves classic cars and see the beauty in a handmade gift. Richard
beautiful hand crafted gift
Hand writen letters are still something that I treasure. |I have always gifted my nephews on their 18th with a special pen. I wanted the same for my cousins son for his 18th. Handcrafted and engraved made it more specialand it was lovely to meet Richard who crafts these pens and see his passion Long may it continue
a little part of home
I got this gift for my mother, she left Ireland over 30 years and while she has been home many times I thought this pen in bog oak would be the perfect gift for her and how right I was, she loves it and uses it every day, her little bit of home she calls it. Great work guys, your pen was a real hit this side of the pond.
Thanks Hanna for your review, a great story and it's feedback like this that keeps us going. Hopefully when you or your mother gets back to Ireland next we can have a cup of tea or coffee together. Richard
Son-in-law gift
Dear Richard,
I've just received the pen and it's beautiful and I'd like to say that I'm thrilled with it. It's the ideal gift for my son-in-law. I know he will love the pen and I'm sure he will be proud to use it.
Once again, thank you so much for your professional service and for such an amazing product. Wishing you the best of luck in the future.
Phil,
Thank you for the review, we are sure the history of the bog oak will not be lost on your son-in-law, no better person than he to appreciate its history. Regards Richard